Events
The beauty of staying at TyRosa Ranch is that we can customize anything you may need to have a successful event in our property. Depending on the type of event, we have space and the services that we can help price for you.
Private dining + rehearsal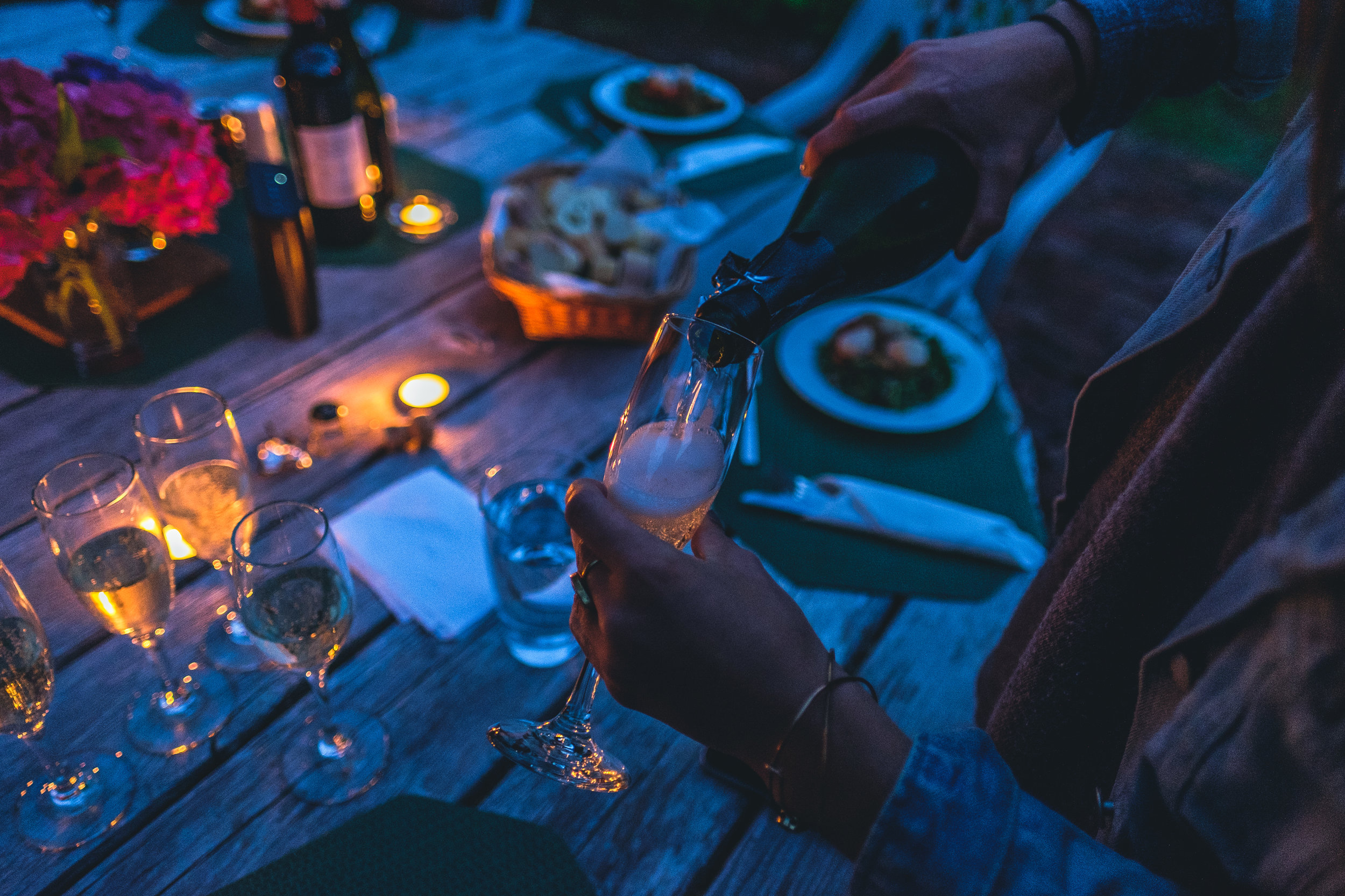 TyRosa Ranch is the perfect place for rehearsal breakfast, lunch, dinner, informal welcome cocktail or dessert party. Our warm and intimate atmosphere creates the perfect setting to enjoy time with friends and family to connect and relax.

Enjoy our outdoor cocktail and eating area under the canopy of Live Oak trees that are adorned with lights.
Unwind and bring people together
Watch the gorgeous Hill Country sunset is a great way to set the mood for your evening event.
5 outdoor farm tables, 2 picnic tables, tents and 50 chairs / setup & clean up
Onsite chef, catering, cooking classes, Iron Chef Style Competition
Large indoor gathering table which seats up to 14 and 2 more at the kitchen bar
Outdoor fire pit for large gatherings
Live music, BYOB and bartender
Valet Services
Transport your team to a place where the pace of life slows down. You'll cherish the tranquility, walking paths, fire pits and the amazing views of the stars at night. Surrounded by nature, this 5-acre Hill Country retreat provides picturesque backdrops.
Disconnect to reconnect
If a work retreat is on your horizon, TyRosa Ranch has exactly what you will need. TyRosa Ranch provides an ideal setting to focus on teamwork and leave the stress of the office behind. We strive to provide an inspiring space to engage in design thinking and problem solving to boost morale and creativity.
The property offers a neutral and relaxing space that will without a doubt, ignite an atmosphere of creatively, teamwork and cohesiveness. The Ranch House is designed with high ceilings, abundant natural light, a large gathering table that seats up to 14 and 2 more at the kitchen bar. And when it's time for a break the covered porch lined with rocking chairs will be exactly what your team will need to relax and regroup.
Onsite wellness experiences (spa, massage, yoga and team building more) by request
Two whiteboards easels
Fully stocked kitchen with tea & coffee
55" flat screen monitor with HDMI connectors
Onsite chef, catering, cooking classes, Iron Chef Style Competition